Telephone Assistance
+44 (0) 1481 233370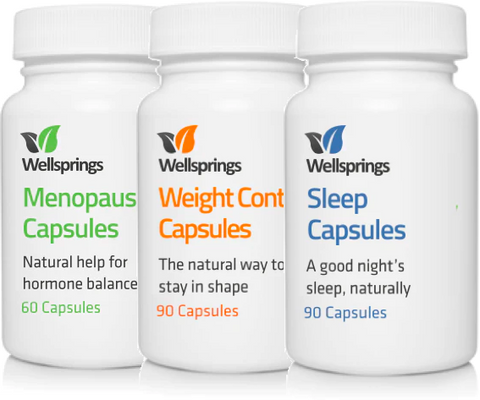 A great way to try all of our menopause-focussed capsules: for better sleep, weight control and menopause symptom management.
These capsules can be taken together and will have synergistic effects. They are also safe and effective to take in combination with our hormone creams.
Great value - save almost €10 on the cost of buying separately.
The pack contains:
1 x 60 capsule jar of Wellsprings Menopause Capsules
1 x 90 capsule jar of Wellsprings Weight Control Capsules
1 x 90 capsule jar of Wellsprings Sleep Capsules
€64.99
+ TAX + POSTAGE & PACKING